An Adaptable Trade: The Jewellery Quarter at War 1914–1918
First World War Centenary Exhibition. Before the outbreak of the war in 1914, Birmingham's jewellery industry was vast, with an estimated 70,000 people employed in manufacturing jewellery and supplying the trade. By 1918 over 200 firms had closed, and employee numbers halved – and yet Birmingham's jewellery trade survived, retaining much of its former dominance.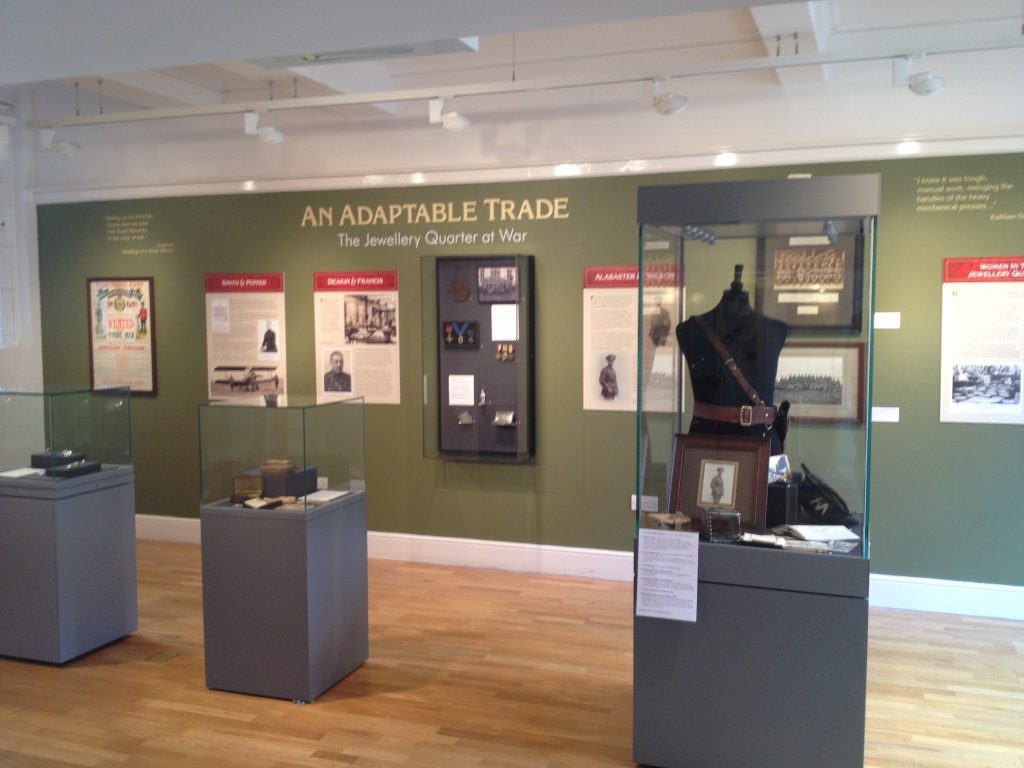 This exhibition explores how the industry adapted to wartime austerity, the impact on local people, and the vital role played by women. Looking in detail at three prominent Jewellery Quarter firms, and illustrated with items loaned from family collections, it reveals the extraordinary sacrifices made by a generation of Birmingham people.
Admission to the exhibition is free although charges apply for admission to the museum and factory tour.
Image courtesy of The Museum of the Jewellery Quarter