Dandysmes – De Barbey D'aurevilly À Christian Dior 1808-2008
(Dandyism – From Barbey D'aurevilly To Christian Dior 1808-2008)
Dandysms 1808-2008, from Barbey d'Aurévilly to Christian Dior: an exhibition at the Christian Dior museum offers a journey through time and a reflection on dandyism. Elegance and sartorial refinement, but also moral attitude and conception of life: dandyism reached its golden age in the 19th century when the writer Jules Barbey d'Aurévilly made it the literary and philosophical theory in a manifesto published in 1845. Barbey d'Aurévilly, whose bicentenary is being celebrated this year.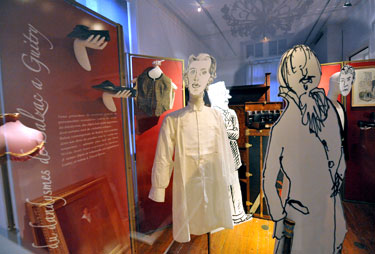 Image © AFP/Scanpix