Grace Kelly: Style Icon (Touring)
When people think of Grace Kelly (1929-82), one of the most photographed women of the 20th century, what they usually recall is her beauty and elegance. She rose to fame as an actress in the 1950s, starring in films by Hitchcock and others. Her image was cultivated by the movie industry, which fed cinema-goers' growing appetite for pictures of glamorous stars through magazines and newspapers.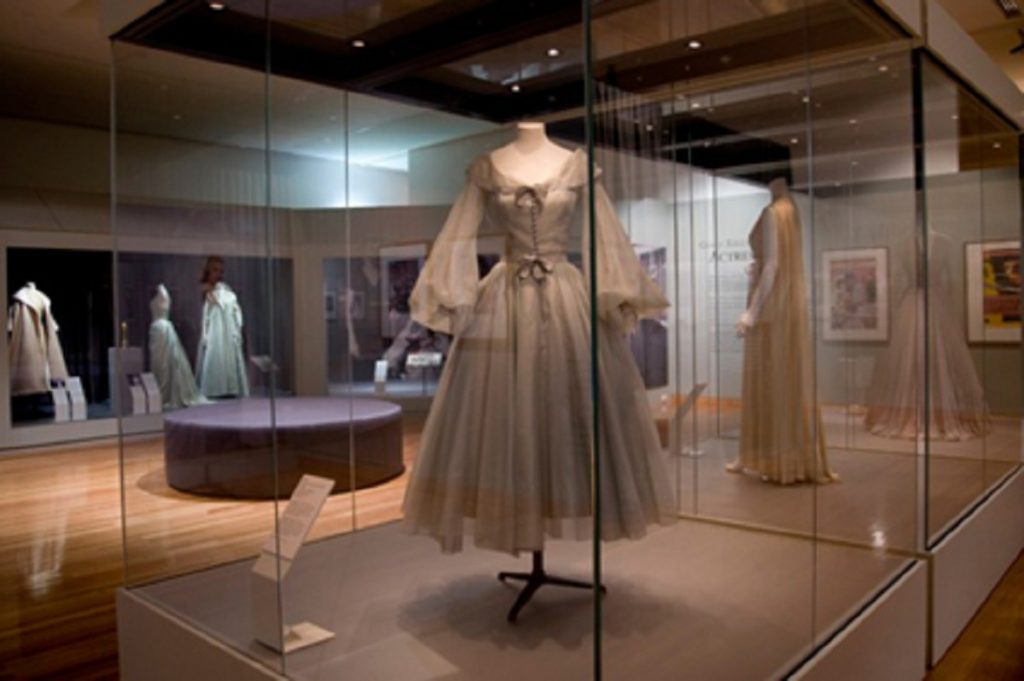 Grace Kelly: Style Icon highlights the spectacular wardrobe of Grace Kelly and examine her glamorous Hollywood image and enduring appeal. The exhibition features dresses from such films as High Society as well as the gown she wore to accept her Oscar in 1955. It also explores the evolution of her style as Princess Grace of Monaco, from her extensive wedding trousseau to her haute couture gowns of the 1960s and 1970s by her favourite couturiers Dior, Balenciaga, Givenchy and Yves St Laurent. Please note that this is a timed entry exhibition, purchasing tickets in advance of your visit is highly recommended as some session times will book out.
The exhibition will be on display exclusively in Australia at Bendigo Art Gallery. Grace Kelly: Style Icon is organised by the Victoria & Albert Museum, London and the Grimaldi Forum, Monaco.
Touring
Style.uz, Tashkent, Uzbekistan, October 2010;
Bendigo Art Gallery, Bendigo, Australia, 11 March– 17 June 2012
Image © Bendigo Art Gallery.